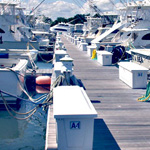 Fishing Report 11/10/2015
Written on: November 10th, 2015 in Fishing Report
Happy Veteran's Day from Indian River Marina. A special thanks goes out to all those who have served.
There are plenty of Seabass being landed at the wrecks and a few small scattered Rockfish up and down the beach. Let's keep our hopes up that those big boys are moving south soon with the weather change.
Don't forget to come visit us at the Ocean City Boat Show this winter on February 12-14 2016.
Til next time Tight Lines and Good Times.