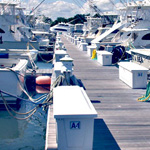 Archived Posts From: 2020
Written on: July 4th, 2020 in Fishing Report
WOW!!  we are off to a great start this July.  Offshore fishing has really picked up with nice size Yellowfin and some Bigeye Tuna being landed by almost every boat hitting our docks.  There have been some Wahoo, Mahi an quite a few Mako's around as well.
Inshore there are catches of Triggerfish, Sea Bass, Flounder and a really good running of Sea Trout.
It's time to get hooked at IRM on your own personal Charter with one of our many Charter Boats.  Look us up on our web-site www.destateparks.com  or pick up a Coastal Fishermen issue and check out our double page ad with contacts and pics of all of our Charter boats.  You can always call Carolyn at 302-227-3071 and she will be glad to get you set up for a great day of fishing.
We hope to have some pics of this weeks fishing coming soon.
Have a wonderful Holiday and please everyone stay safe and well.
Written on: June 20th, 2020 in Fishing Report
Hooray!! summer is finally here and so are the fish.  Offshore there are plenty of Big Eye & Yellowfin Tuna scattered Mahi and Mako's.  Inshore Flounder, Sea Bass and a few Rockfish.  Its a good time to book a Charter so give us a call at 302-227-3071 ask for Carolyn she will be happy to hook you up for a great day of fishing.
Here are some pics from this past week of Fishing at IRM.  What a week!!!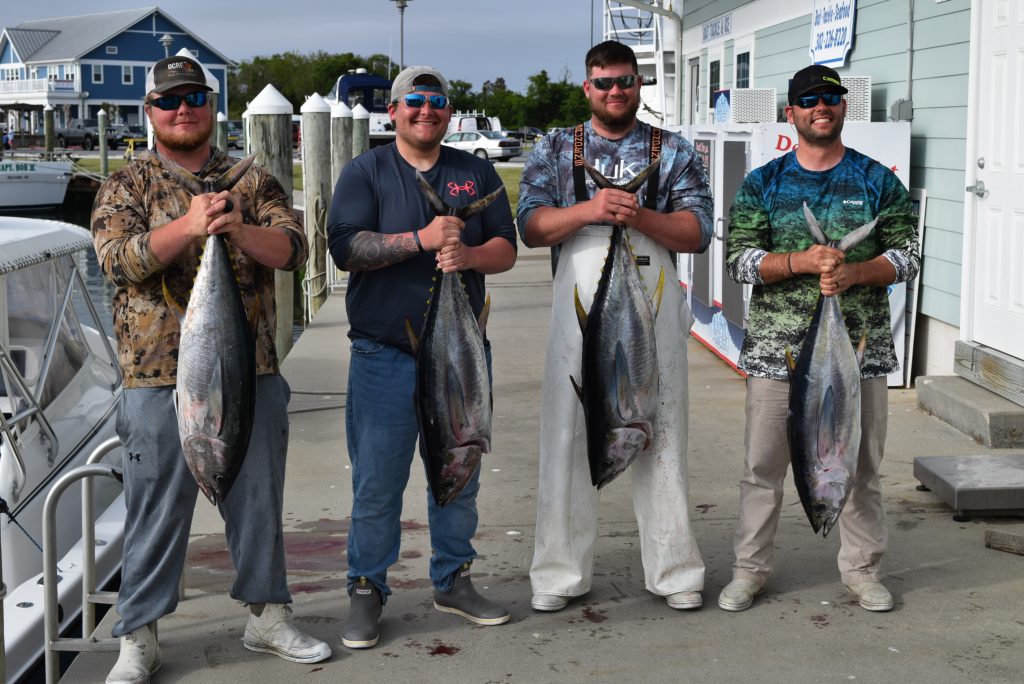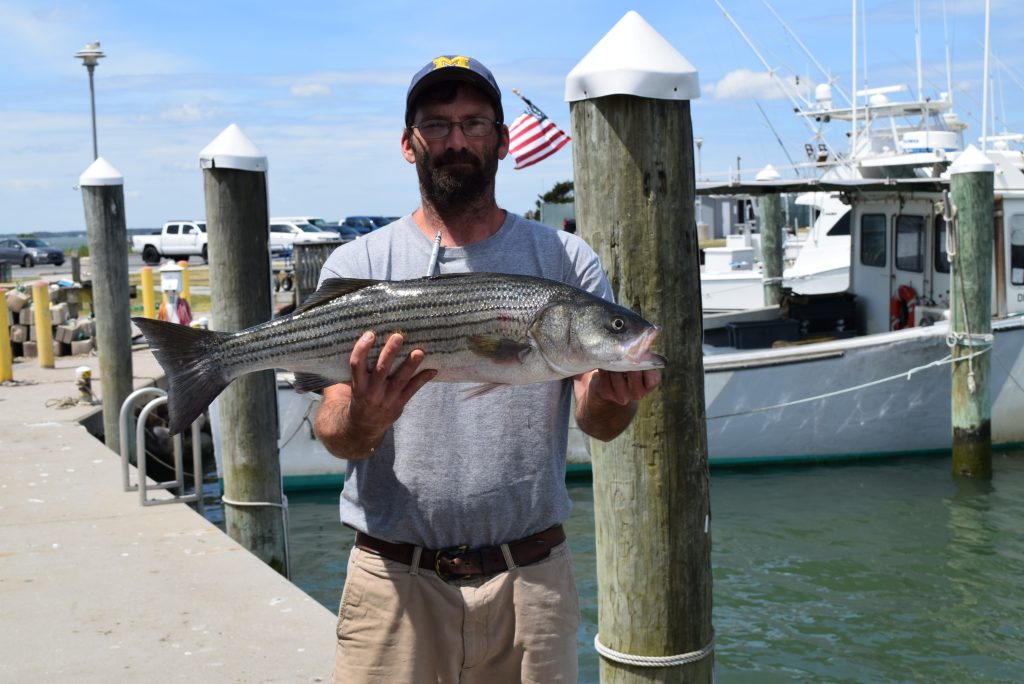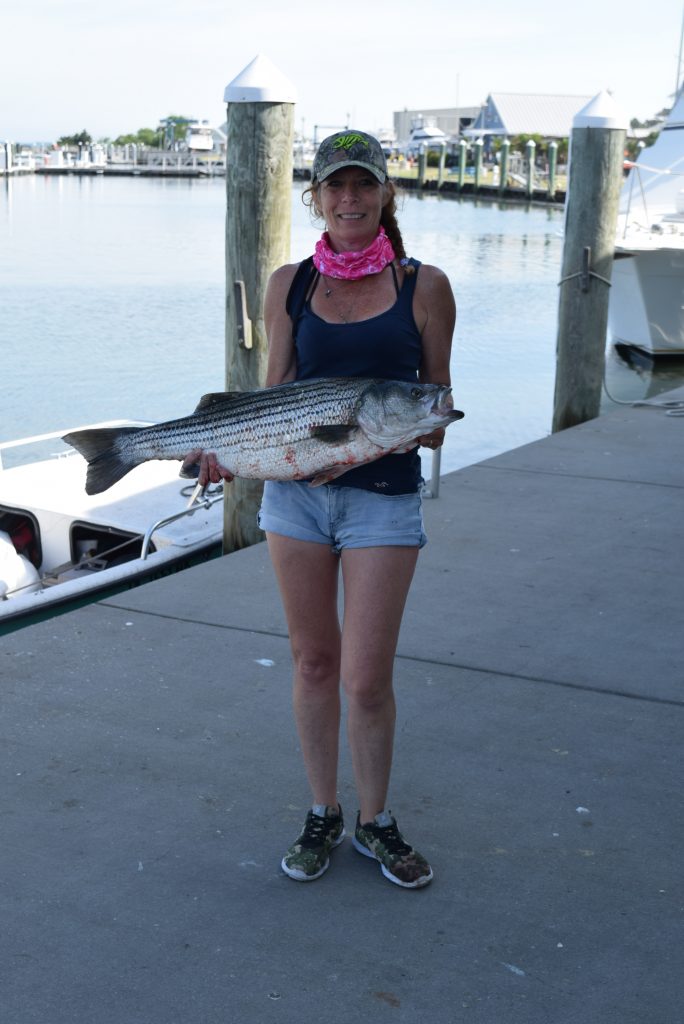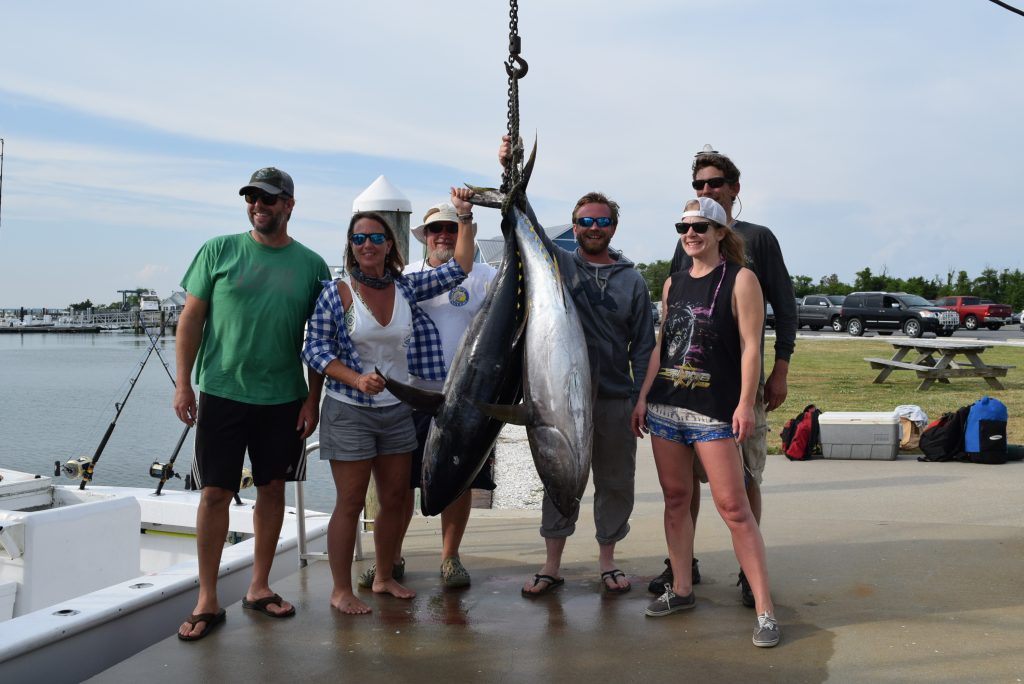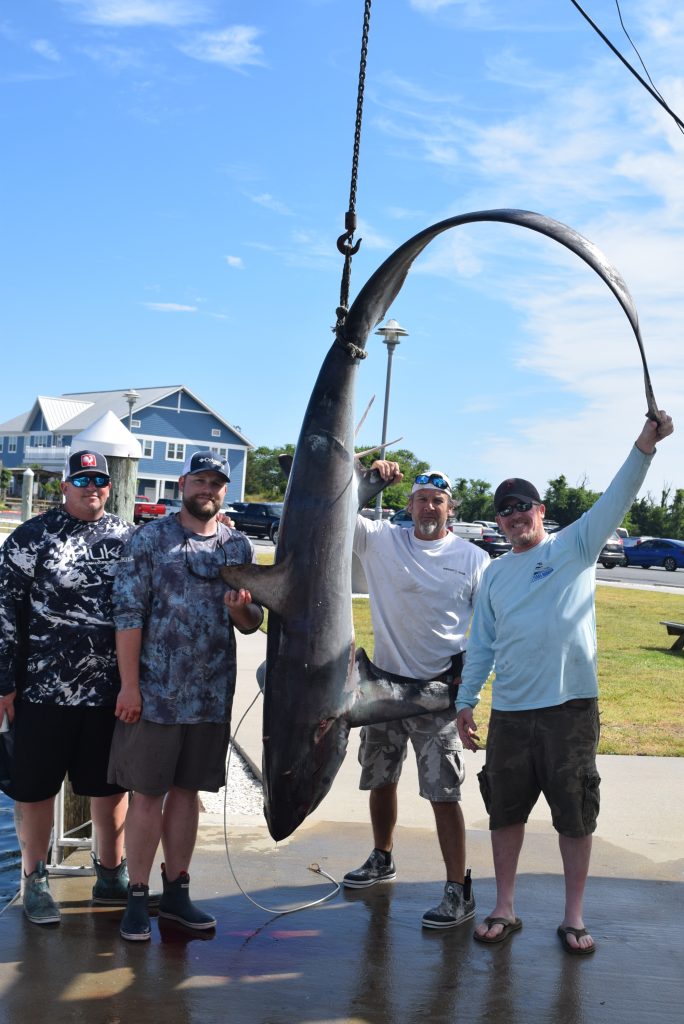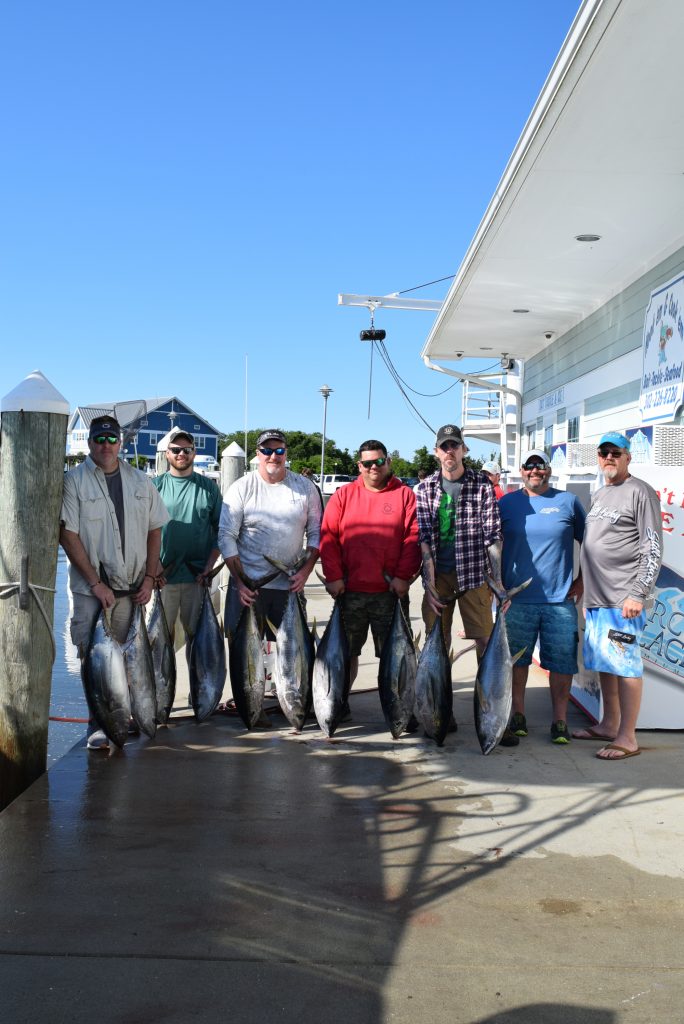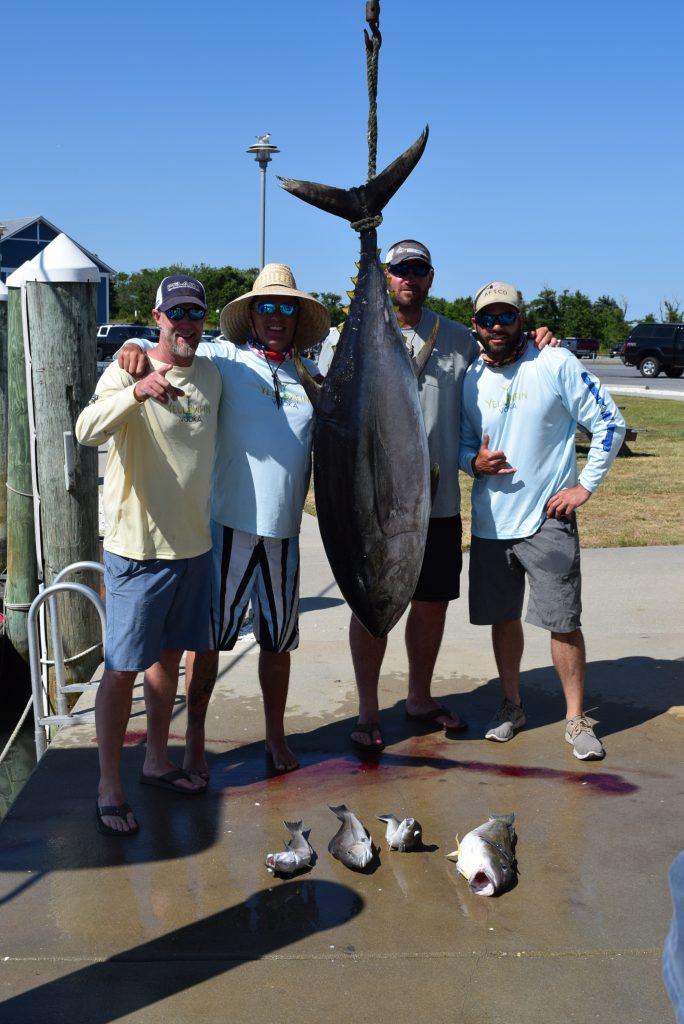 Pictures courtesy of Hookem & Cookem Bait & Tackle Shop.
Written on: June 8th, 2020 in Fishing Report
The summer is finally here and we know everyone is ready for it!!
Offshore reports of Yellowfin, Bluefin and Big Eye Tuna being caught and hitting our docks as well as Mahi, Golden Tilefish and even a Spearfish here and there.  There have been many White and Blue Marlin releases as well
Inshore reports of Sea Bass and some scattered Flounder beginning to show up.  Lets hope this trend is with us now for the season beacause we are ready to fish.
If you are ready to fish the trip of your dreams please call Carolyn at 302-227-3071 and get hooked up with one of our Charter Boats.  Our Captains are the best around and will see that you have a great day on the water.
Till next time Tight Lines and Peaceful Times!!
Written on: May 2nd, 2020 in Fishing Report
It's officially May, and it shows! The weather at the inlet is gorgeous and the fish are biting.
We have mostly rockfish coming up out of this region, but tuna reports are still coming out of NC. Fingers crossed this warm weather sends them up this way!
This summer, we are starting our First Fish Club! To be in the club, all you have to do is catch your first fish EVER, bring us a picture of you and your catch, and that's it, you're in! You will receive a medal, a certificate, and you'll get your name on our First Fish Member board in our Main Office.
**If you want to join the club during this crisis, please call ahead as our office is closed at 302-227-3071.
Introducing the FIRST MEMBER of our FIRST FISH CLUB, Megan! Using her "trade secret" (bucktail), she hauled in this beauty out of the north side of the Burton's Island causeway this past Wednesday. Congratulations, and welcome to the club, Megan!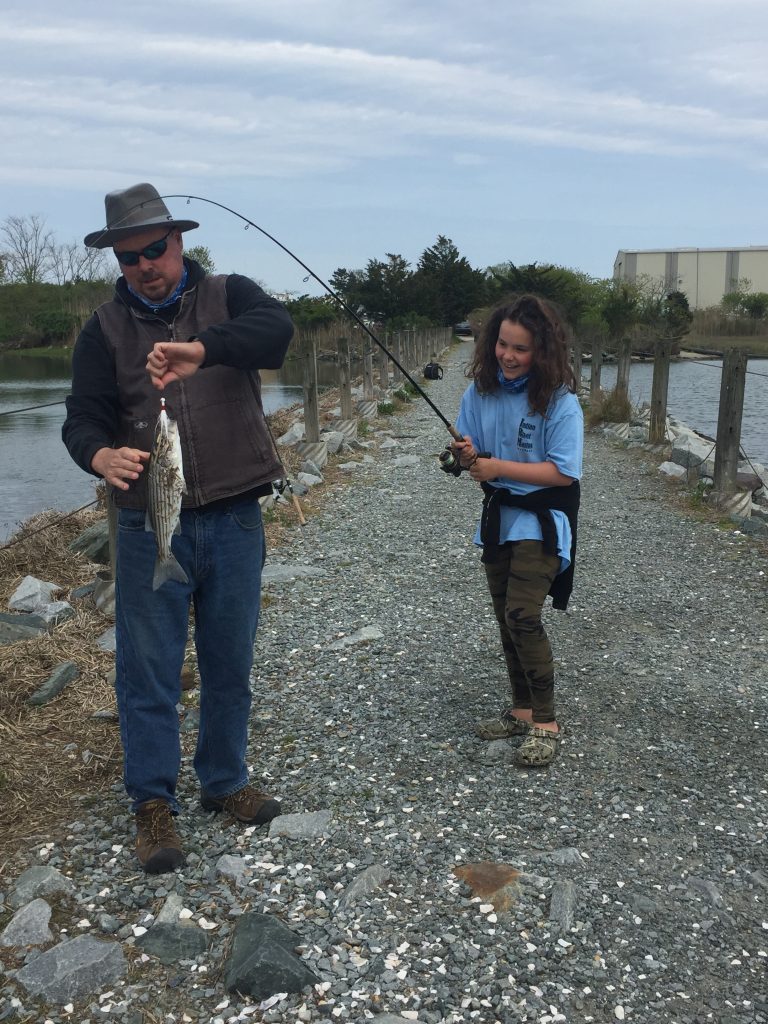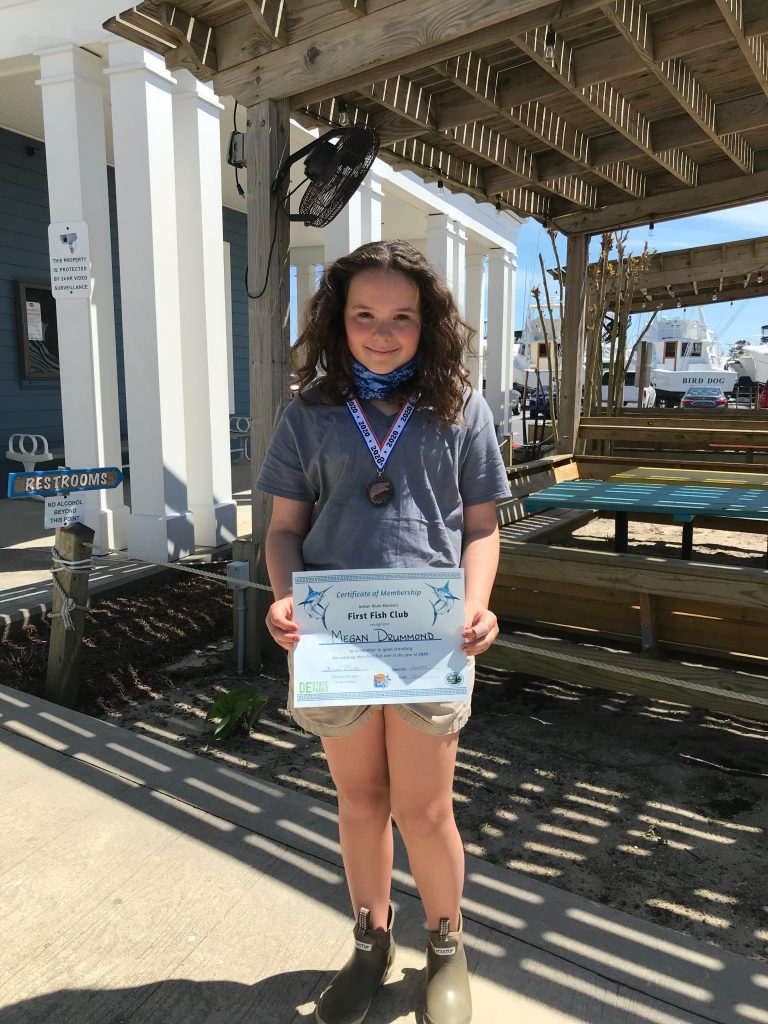 Masks are required in ALL state parks, including the marina, due to the current health crisis. Please plan accordingly if you are headed down this way!
Thanks again! We'll see you soon!
Written on: April 27th, 2020 in Fishing Report
Happy Spring Everyone!!! Crazy times we are all living right now. But a perfect time to get out on the water with your family and get hooked on fishing.
We have seen and heard the reports from NC and can only hope all those Tuna's start heading North soon. The weather has been a bear all the wind and rain but this too shall pass.
There have been some Rockfish popping up here and there around the inlet and coastline but nothing red hot yet.
With much regret we have had to cancel our 6th Annual Kid's Catch Tournament held June 19-21. We will be announcing dates for 2021 !!! that gives everyone a year to get geared up.
We will be posting some new info about our new Kid's First Fish Program and also our new Kid's Fishing Program to begin this 2020 season.
Till next time Tight Lines & better Times are coming soon 🙂