Posts Tagged With: "fishing"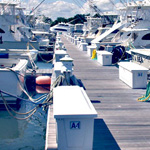 Written on: June 30th, 2019 in Fishing Report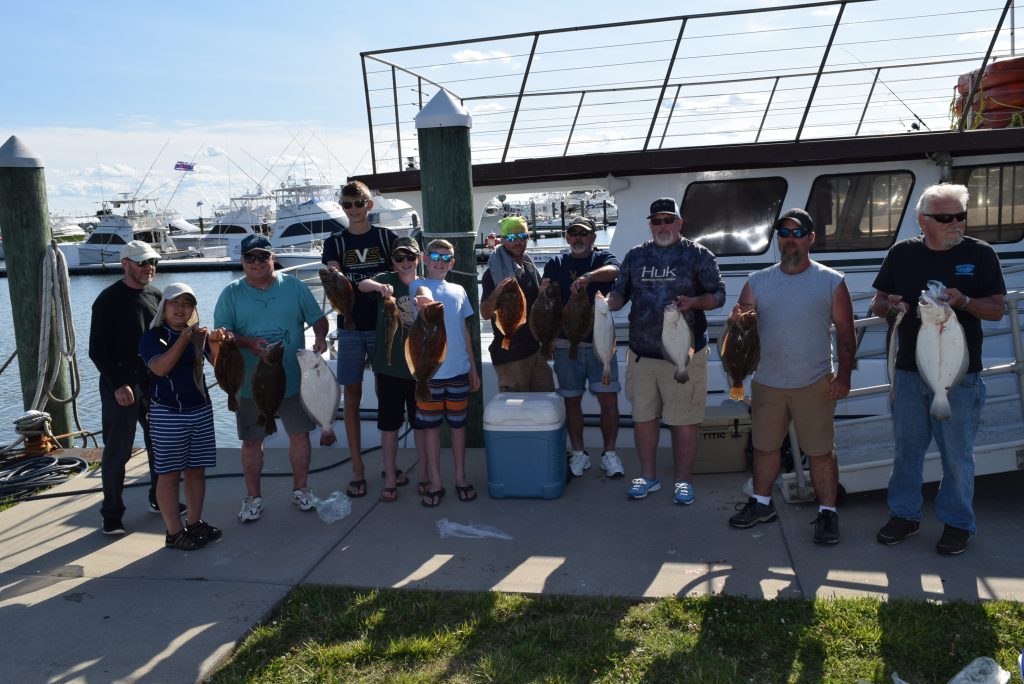 Well, we asked for it – summer is here and the sun is shining down. It's a little breezier about 15 miles out, so hop on your boat, a friend's, or one from our charter fleet to escape the heat! Call Miss Carolyn at 302-227-3071 to hook you up!
OFFSHORE
Tuna, tuna, tuna! While the bite is a little slower compared to last week's epic frenzy, yellowfin continue to hit the deck in decent numbers. Most brought in to IRM have been 50lb or over.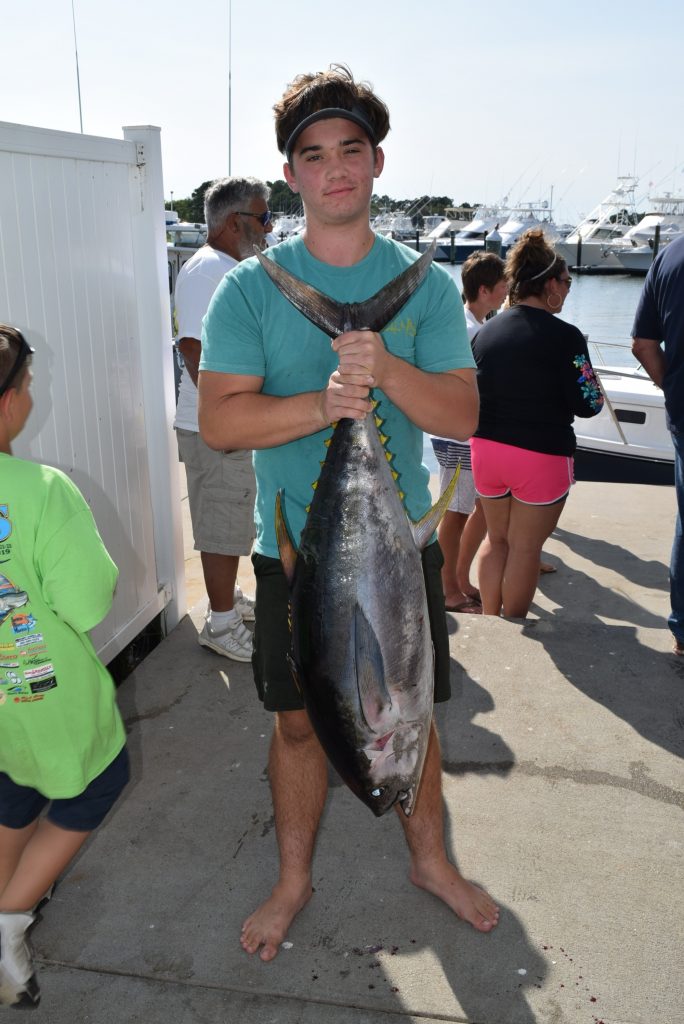 Anglers hooking bigger blues as the summer rolls through. Mr. Fisher (apt name) snagged this near 16lb blue out at the Hot Dog.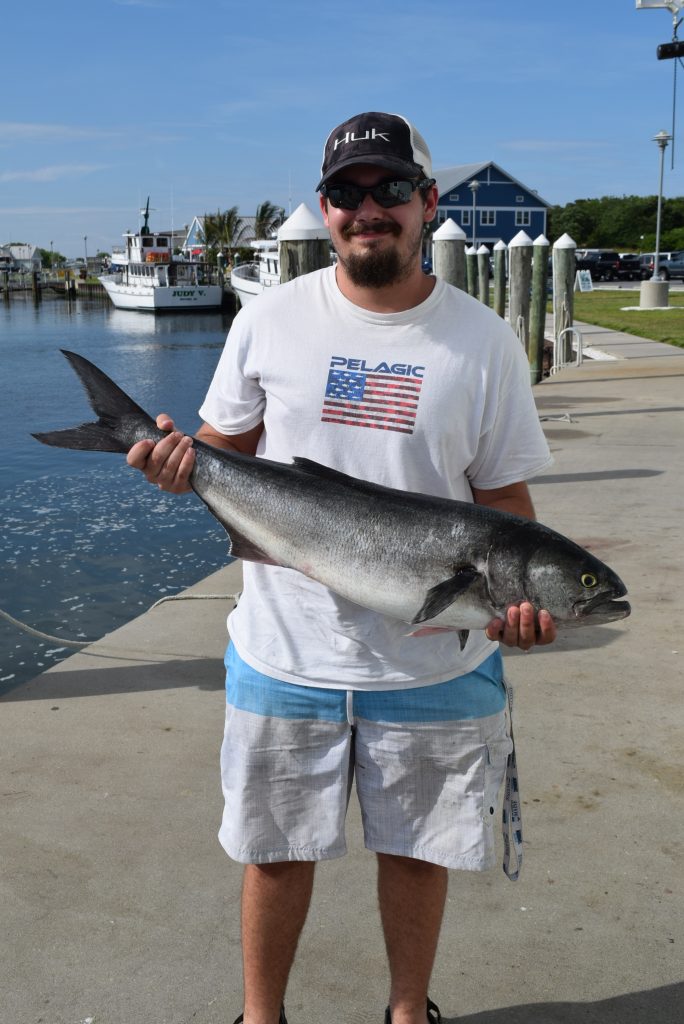 INSHORE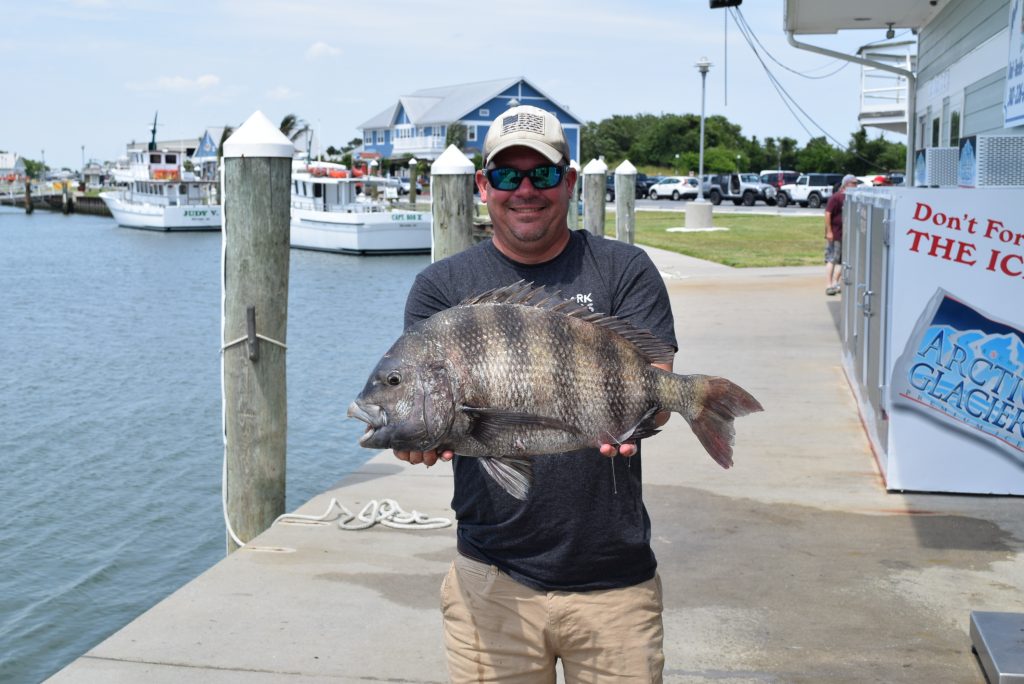 Inshore anglers are still coming home with a mixed bag. Sheepshead, bluefish, kingfish, and now mackerel are a consistent catch. Pompano, spot, ling, flounder, and late-night rockfish are will grab a lucky angler's line here and there.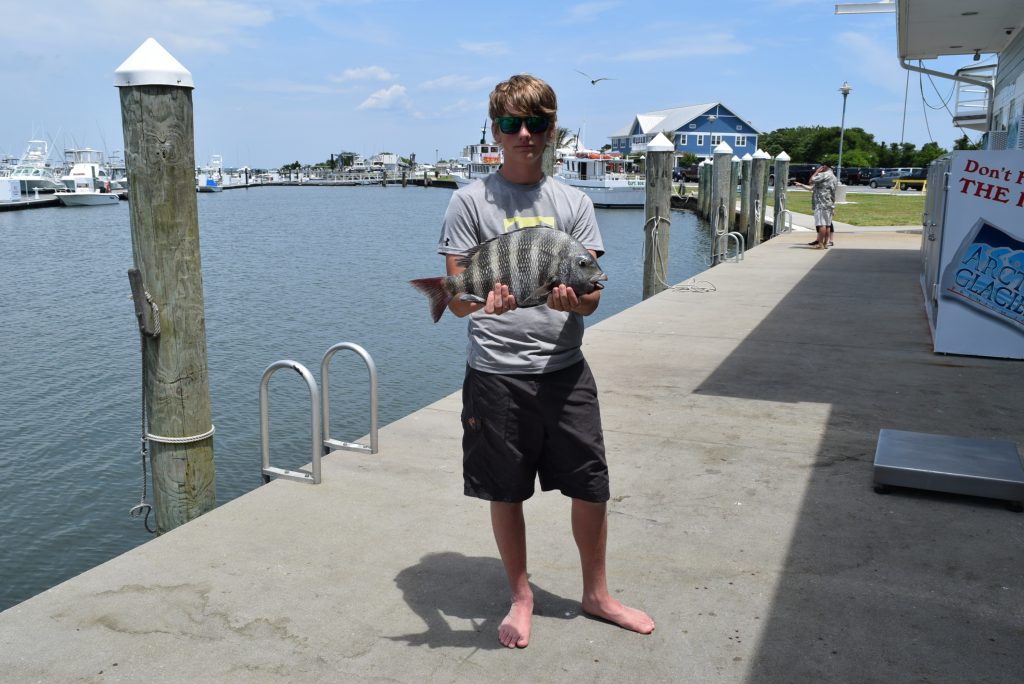 Once again, thank you to everyone who participated in the 5th Annual Kids Catch All event. Click here to see the wrap-up video done by Unscene Productions!
Signing off, and wishing everybody tight lines and good times this week!
Written on: June 21st, 2019 in Fishing Report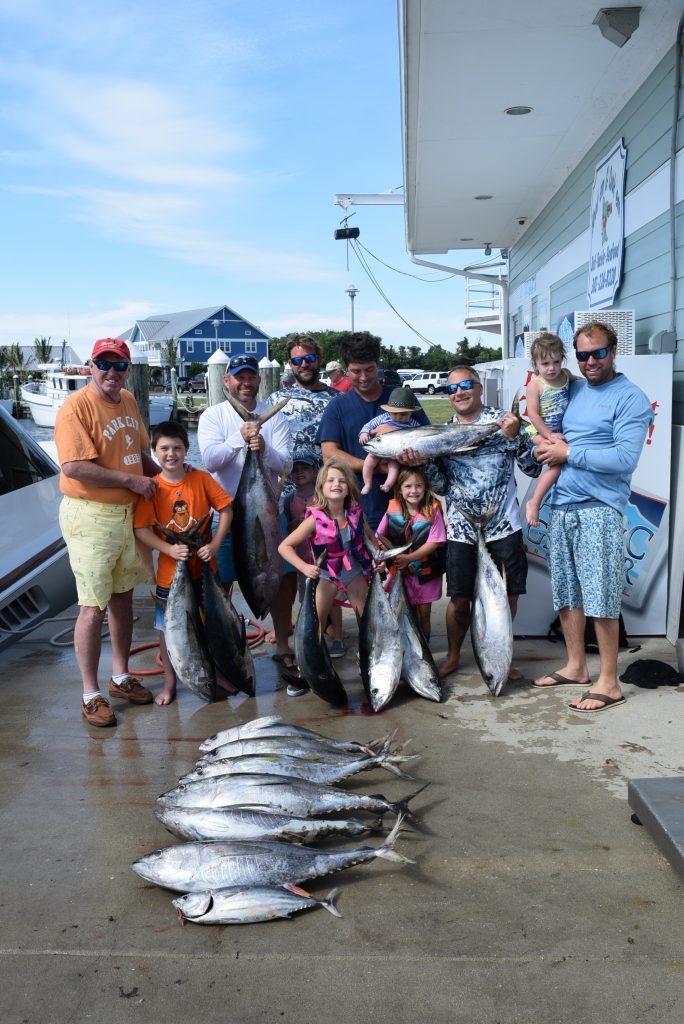 Fishing is HOT, and just in time for the Kids Catch All tournament! We have 15 divisions, and there have been reports of catches from EVERY division so far! Bluefish, croaker, flounder, mackerel, mahi, rockfish, sea bass, shark, spot, triggerfish, trout, tuna, billfish release, shark release, and unusual catch. There's still time to sign up online by 8:00pm or onsite tonight or tomorrow morning! Click here to register or find out more.
OFFSHORE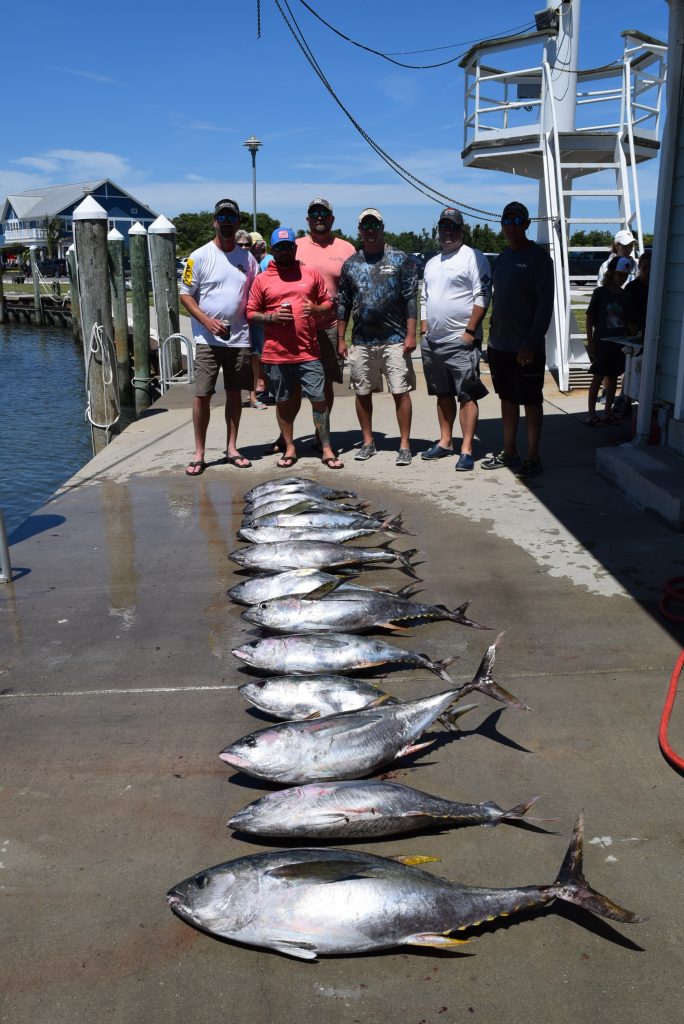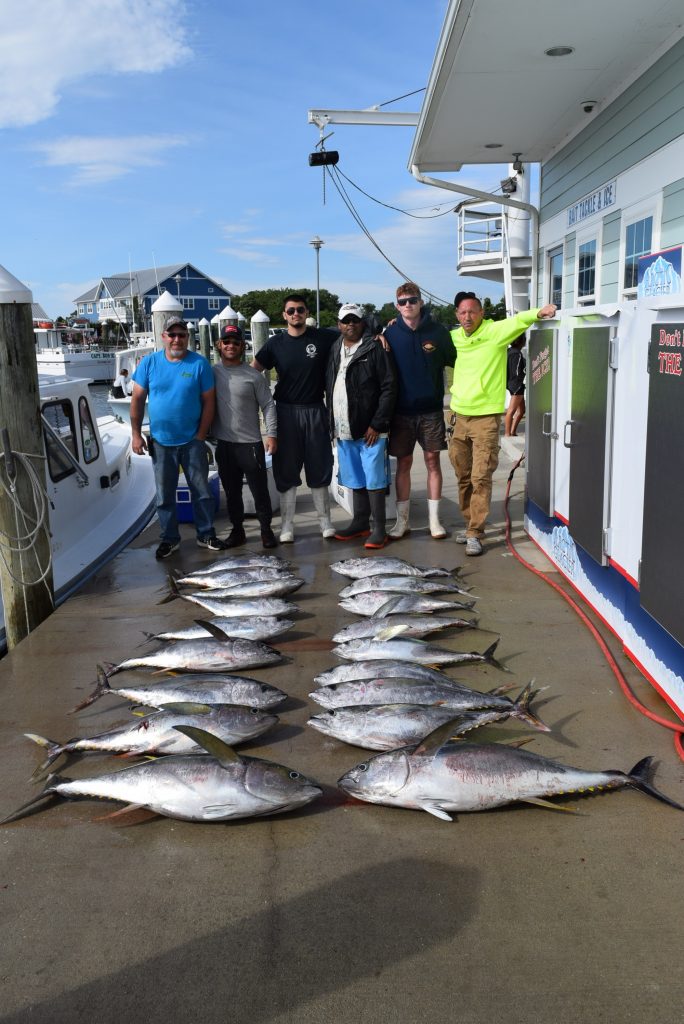 It was an awesome week for tuna, with most boats coming back with their limit. Mostly yellowfin hitting the deck this week with some bigeye in the mix.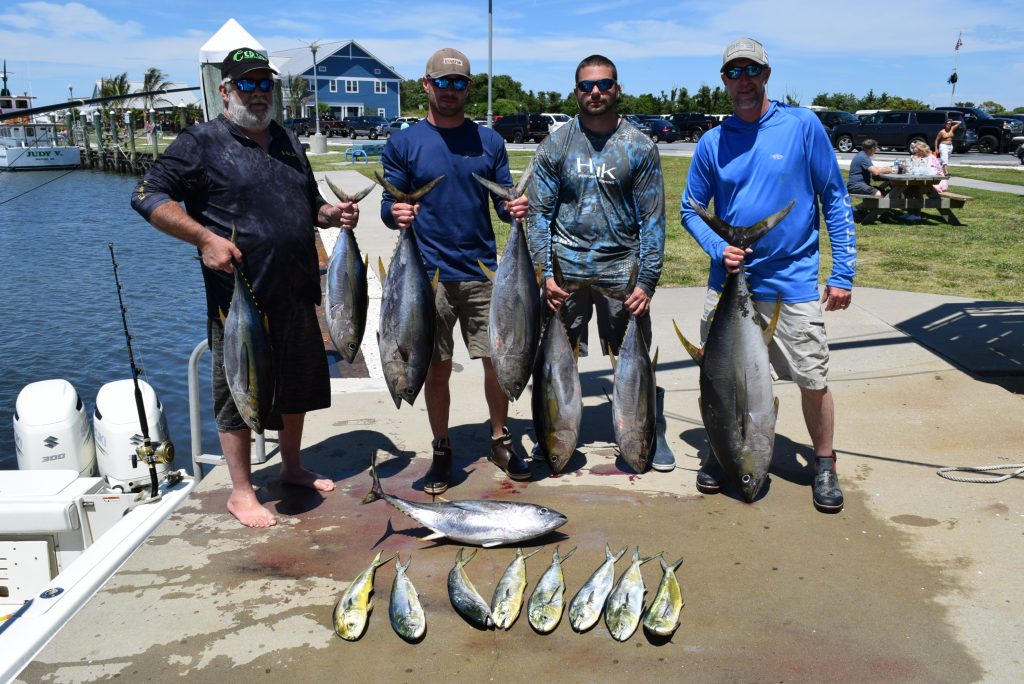 Good numbers of mahi hitting lines as well.
INSHORE
The churning water from last week's wind gave us a pretty good assortment of catches, or "mixed bag" fishing.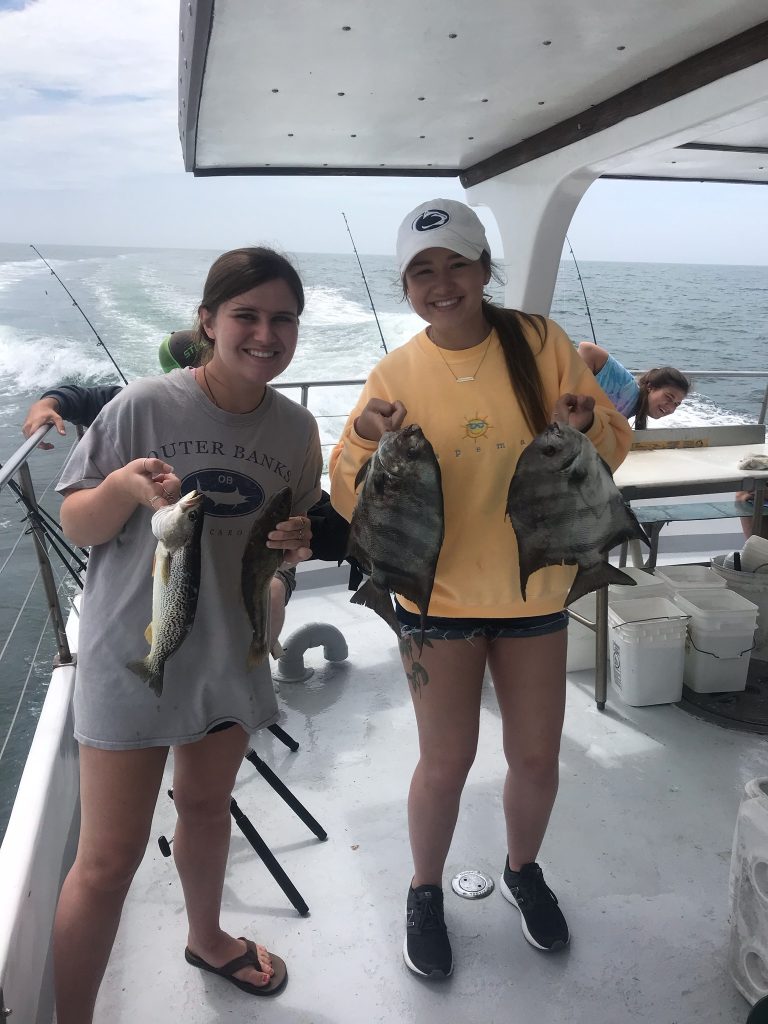 Plenty of boats hitting flounder limits this week. 
Surf-fishermen reporting kings, blues, trout, spot, perch, croaker, and even shark getting reeled in to the shore.
This week gave us the first catches of hefty black drum and sheepshead.
The best place for striper still seems to be the IR inlet after dark.
Well folks, it's looking like a beautiful weekend, so we hope to see you here.
As always, wishing you tight lines and good times!