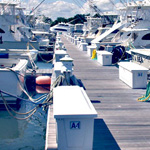 Fishing Report for 5/2/15
Written on: May 2nd, 2015 in Fishing Report
The weather and water is beginning to warm up.  There have been Bluefish landed up and down the beaches.  A couple Flonder in the Indian River Inlet and some Sharks landed Offshore.  Captain Aaron Hurd aboard the Galeforce took Jason Nielson out Thursday am and we caught a couple dozen schoolie Rockfish at the inlet. No keepers but a lot of fun jigging.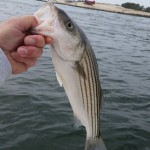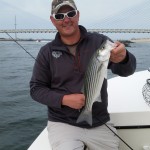 There was also a report of shad caught by the Coast Guard Station.
We hope to have some good reports from this weekend. Tight lines and good times until next time!