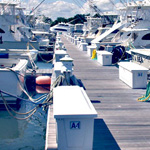 Fishing Report 8/3/15
Written on: August 3rd, 2015 in Fishing Report
What a great weekend here at the marina!  The weather was perfect and, as you'll see in all of the photos, Flounder fishing continues to be amazing. Boat after boat came in with their limit of Flounder and they don't seem to be stopping. Book yourself a charter and take part in the amazing Flounder fishing.
Okay lets get to all these amazing Flounder photos: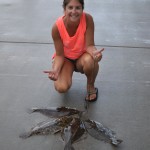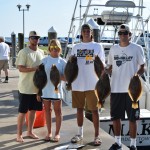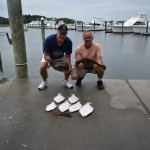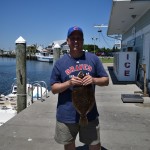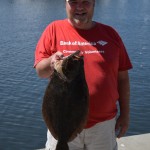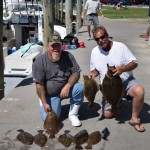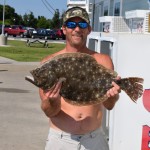 Til next time Tight Lines and Good Times!
All photos courtesy of Hook'em and Cook'em.