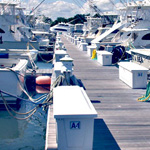 Fishing Report 11-23-16
Written on: November 23rd, 2016 in Fishing Report
Fishing Report 11-23-16
Happy Thanksgiving everyone!
We have so many things to be thankful for here on the east coast.  From our beautiful beaches to our amazing fishing, we have it all.  Please be safe this holiday season and give us a call to book one last charter trip for the season.  We still have charter boats in the water and they are ready to fish.  Give us a call at 302-227-3071 and we will get you hooked up!
Til next time, good times and tight lines!!!!