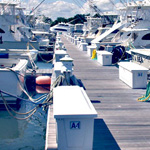 Archived Posts From: 2016
Written on: December 7th, 2016 in Fishing Report
Fishing Report 12-7-16
We still don't know if this is a state record yet, but this massive striper was caught inshore on Sunday.  We will let you know once we hear more on this catch.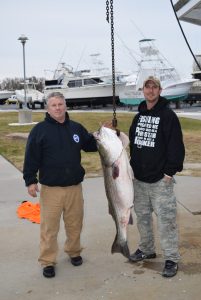 Til next time, Good times and tight lines!!!!
Written on: December 7th, 2016 in Fishing Report
Fishing Report 12-4-16
Well, all we have been hearing about is how great the Striper fishing has been up in Jersey…until today. A 62 pound striper was weighed in at Hookem & Cookem late this afternoon. The full details are not in as to whether it is a State of Delaware record or not. By the time I got to the scales, it was cleaned and bagged. I'll post a pic once it is sent to me.  Hopefully the run is headed our way.
As for other fish, we are still seeing lots of tog and black sea bass.
Lets hope Santa brings us an early x-mas present and sends the Striper our way.
Til next time, good times and tight lines!!!!