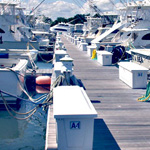 Archived Posts From: 2017
Written on: May 25th, 2017 in Fishing Report
Fishing Report 5-25-17
The big weekend is almost here.  The weather looks a little sketchy for this weekend…chance of showers everyday.  If the thunderstorms hold off, there should be a chance for some good fishing.
Capt. Aaron Hurd of Gale Force Charters fished with clams and had a nice catch of black sea bass. Alex Wiklow, Travis Orourke and Trevor O'Rourke all from New York, NY.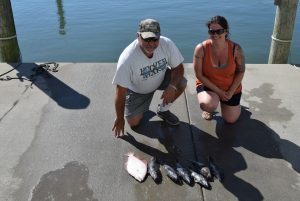 Even a flounder showed up this past week.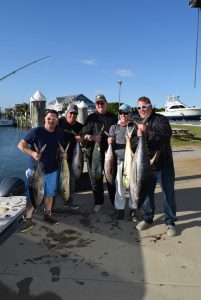 The Reel Carzy fished out in the big pond on Mother's Day just SE of the Notch. They brought back the first yellow fin tunas and mahi of the season to Indian River Marina while trolling ballyhoo.  The largest weighed in at 53lbs.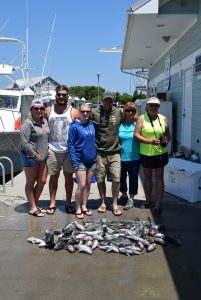 Capt. Dave Collins and Capt. Brian Joseph took Jenna Aring, Aaron Westphalen, Tamar Lapacz, Jeff Lapacz, Julie Aring and Mary Beth Aring all from Chicago, IL fishing on the Capt. Ike II.  They had a great catch of black sea bass using clams and squid.
Photos courtesy of Hookem & Cookem Bait – Tackle – Seafood.
Til next time, tight lines and good times!!!!