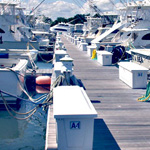 Fishing Report 5/6/16
Written on: May 6th, 2016 in Fishing Report
We finally have the first photos of the season. With all the rain and wind, there have been some fish landed during the breaks in weather. We hope this rain will finally move on and let the season start.
Hopefully the sun will come out this weekend and, when it does, treat Mom to Hammerheads Dockside for a cool beverage, great atmosphere and a great view.
Let's get to the photos: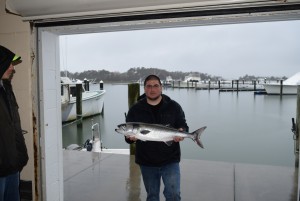 Chris Swinehart from Ocean City, MD caught this 11.1lb blue fish while fishing at 3 R's beach on whole mullet.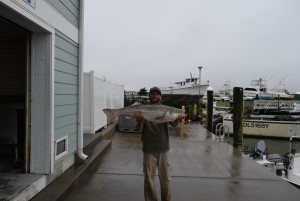 Andrew Rase of Newark, DE, caught this 19.4 lb rock fish while fishing in Ocean City on the beach.  He was using fresh bunker.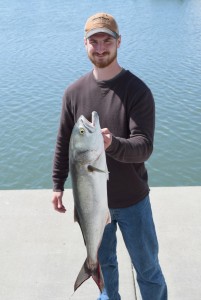 This 10.8lb blue fish was caught at 3 R's beach on mullet by Mark Hynson of Newark, DE.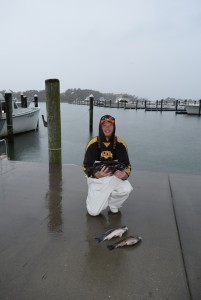 Brent Jones of Milford, DE caught these 3 tog while fishing on the Wreckaholic with his father, Capt. Rodney Jones. They were at Site 10 using green crabs and sand fleas.
Til Next time Tight Lines and Good Times!!
Photos courtesy of Hook'em and Cook'em Bait and Tackle.