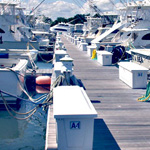 Archived Posts From: 2017
Written on: July 1st, 2017 in Fishing Report
Fishing Report 7-1-17
The wind is still kicking down here at IRM.  For those that are braving the wind, they are catching some fish!  Check out these reports and pics:
The Capt. Ike II fished a day trip to the Hot Dog with Dan Miller of Bethany Beach, DE, Dave Harrington, Jim McGrath Mark Krynitsky and Mike Esham all of Ocean View, DE and caught these nice yellowfin tuna weighing up to 50lbs with ballyhoo on spreader bars.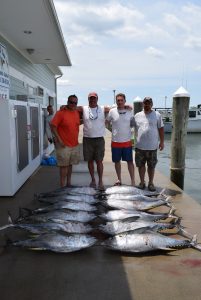 Tim Roberts of Hockessin, DE, Jim Sensenig of Quarryville, PA, Tony Burr of Newark, DE and Dave Woods of Northeast, MD caught all of these tuna while fishing with pearl Carlson Lures on a spreader bar out north of the Wilmington Canyon.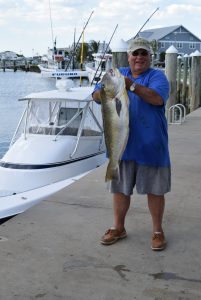 Jeff Waxman of Bethany Beach, DE fished with the crew on the Valkyrie out at the Baltimore trying for tuna, but came back with this beautiful 24lb golden tile fish that was caught when deep dropping whole squid.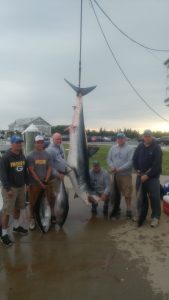 Capt Ike II had an overnight trip to the Hot Dog and caught this 396lb mako using mackeral fillet and chum. Then they also caught 4 nice size yellow fin that weighed 45-50lbs using ballyhoo on the troll. Pictured are Austin, Matt, Brian, Keith and Mike Coyle and Mike Little all from Carlisle, PA.
Photos courtesy of Hookem & Cookem Bait Tackle Seafood.
Til next time, tight lines and good times!!!!