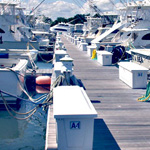 Fishing Report 9-9-17
Written on: September 9th, 2017 in Fishing Report
Fishing Report 9-9-17
Wow…this is a beautiful day today, Saturday, September 9, 2017.  Say a prayer for those folks down in Florida getting ready to be hit by Irma.  Hope everyone can get out of harms way.
Up here, the weather is much better.  There is a good breeze going today, but it is not keeping the real fishermen from heading out and landing a fish.  Check out these reports from this week.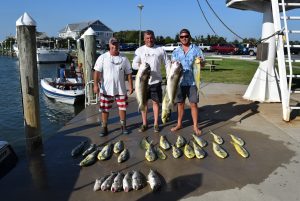 Jim Bunting of Georgetown, DE, Capt. Frank Perna of Alexandria, VA and Tony Balestrieri, fished on the Indian Giver out at the Baltimore and the Poor Man's and had a pretty good day. They trolled ballyhoo and caught mahi and then deep dropped to catch some nice blue line tile.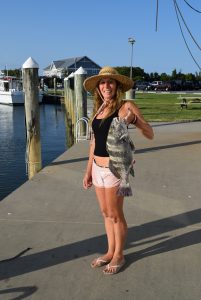 This 6.7lb black drum was caught by Susan Krepshaw of Wilm., DE, using live sand fleas while on the south side of the Indian River Inlet.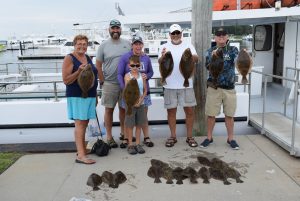 Capt. Roger Meekins took a half day trip on the Capt. Bob II and had a great day of flounder fishing. The boat had 28 keeper flounder with many limits being taken home.  Chris, John, Rowan and Karie Pickell, from Lancaster, PA, Darrell Doupnik of Dagsboro, DE and Tom Carlson of Baltimore, MD. They were fishing out at O-Buoy using cut bait, shiners and Gulp baits.
Photos courtesy of Hookem & Cookem Bait Tackle and Seafood.
Til next time, tight lines and good times.