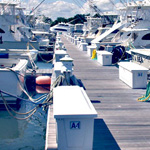 Archived Posts From: 2014
Written on: September 8th, 2014 in Fishing Report
Here are a few more pictures from the past week at Indian River Marina.  We still have a lot of great fishing ahead of us so get in on the action by booking a charter at 302-227-3071.
Frank and Frankie Usavage, North Ocean City, MD went with Capt. Dave Collins of the Capt. Ike II on Frankie's 9th birthday for an offshore trip to the Poor Man's. They trolled ballyhoo's and hooked up with Frankie's first White Marlin release that was about 65lbs. They also brought back to the dock these 5 mahi.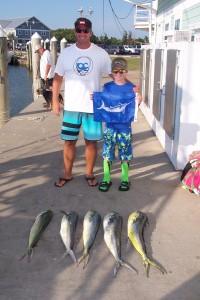 Caleb and Doug Hutchinson of Lancaster, PA caught four keeper flounder and one blue fish while fishing at Site 10, the largest weighed in at 3.9lbs.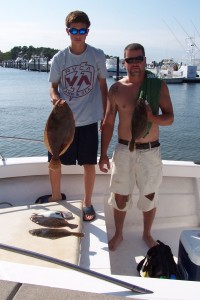 Dave Janney of Newark, DE Lisa VanHorn of Boothwyn, PA, Caroline Janney of Newark, DE, Sane, Laura and Paul VanHorn or Boothwyn, PA fished out at B-Buoy and brought back this nice catch of flounder. Two weighed 4.8lbs, one weighed 4.5lbs and one weighed 2.8lbs. They were caught on minnow, squid and live spot.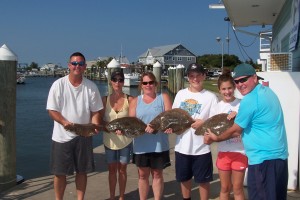 Laura VanHorn of Boothwyn, PA, fished on "Sweet Caroline" and caught her very first black sea bass while out at B-Buoy using squid.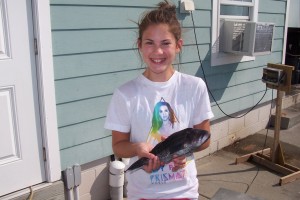 All photos courtesy of Hook 'em & Cook 'em.
Until next time tight lines and good times!