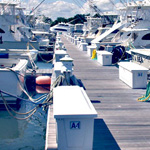 Archived Posts From: 2014
Written on: September 9th, 2014 in Fishing Report
Here are a few more pictures from the last week to get everyone through this rainy day.  On the bright side we will have some great fishing days ahead.
Jeff Oneschuk of New Castle, DE looks on in disbelief as Ed Wirth of Newark, DE holds his 4.2lb and 23 1/2 inch flounder that he caught on Gulp and minnows at the Old Grounds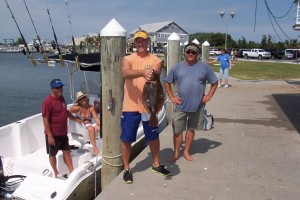 Eric Rust of Felton, DE and Rick Cornell of Milton, DE fished Site 10 using bucktails with cut bait and landed these two nice doormats.  Eric's fish weighed 8.4lbs while Rick's fished weighed in at 7.2lbs.
Harris, Ray and Sam Lukashok of New Rochelle, NY caught these four nice flounder, the largest weighing in at 4.8lbs and 24 inches, while on the head boat Judy V. with Capt. Ed Wheedleton. Capt. Ed said that they were fishing Site 10 using squid and cut bait.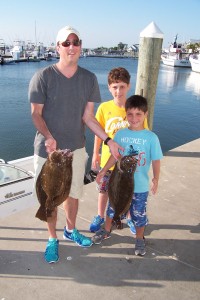 All photos courtesy of Hook 'em & Cook 'em
Until next time, tight lines and good times!