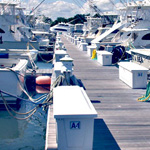 Archived Posts From: 2014
Written on: September 13th, 2014 in Fishing Report
Flounder is still the name of the game both inshore and at Indina River Inlet over the past two weeks.
Randal Groff of Reading, PA caught this 7.2lb and 26 1/4 inch flounder while fishing out at Site 10 using Gulp baits and a minnow.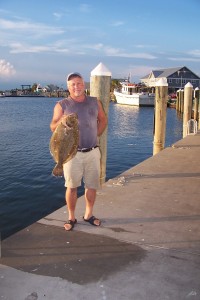 Frank Hunter of Ocean View, DE, caught this 8.6lb and 28 inch long flounder using nuclear chicken 6″ Gulp bait with squid out at Site 10.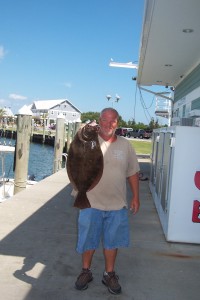 Capt. Roger Meekins and mate Mike Lewis of the Capt. Bob II out of Indian River Marina had a limit of flounder on the full day trip on Saturday. Hans, Mike, Elsa and Joe Schumacher of Finksburg, MD, Wendy and Greg Douts of Lancaster, PA and Joe Csoky of Lancaster, PA, Lou Csoky Jr. of Frankford, DE and Lou Csoky, Sr. of Lancaster, PA.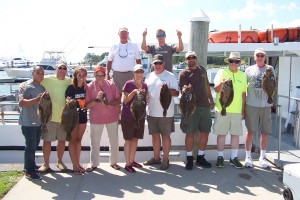 While the majority of big flounder have been caught out in the ocean, John Davis of Milford, DE and Allan Fenton of Philadelphia, PA speared this 9.4lb flounder along the Coast Guard wall.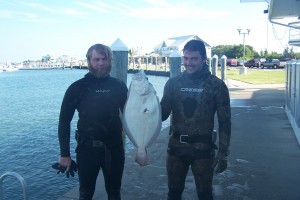 Mark Cranston of Sand Gates, MD caught this 5.3lb flounder using cut bait out at Site 10 on the head boat Judy V. with Capt. Ed Wheedleton.
All photos are courtesy of Hook 'em & Cook 'em.
Until next time, tight lines and good times!