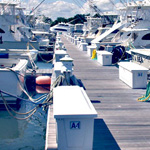 Archived Posts From: 2019
Written on: June 24th, 2019 in Fishing Report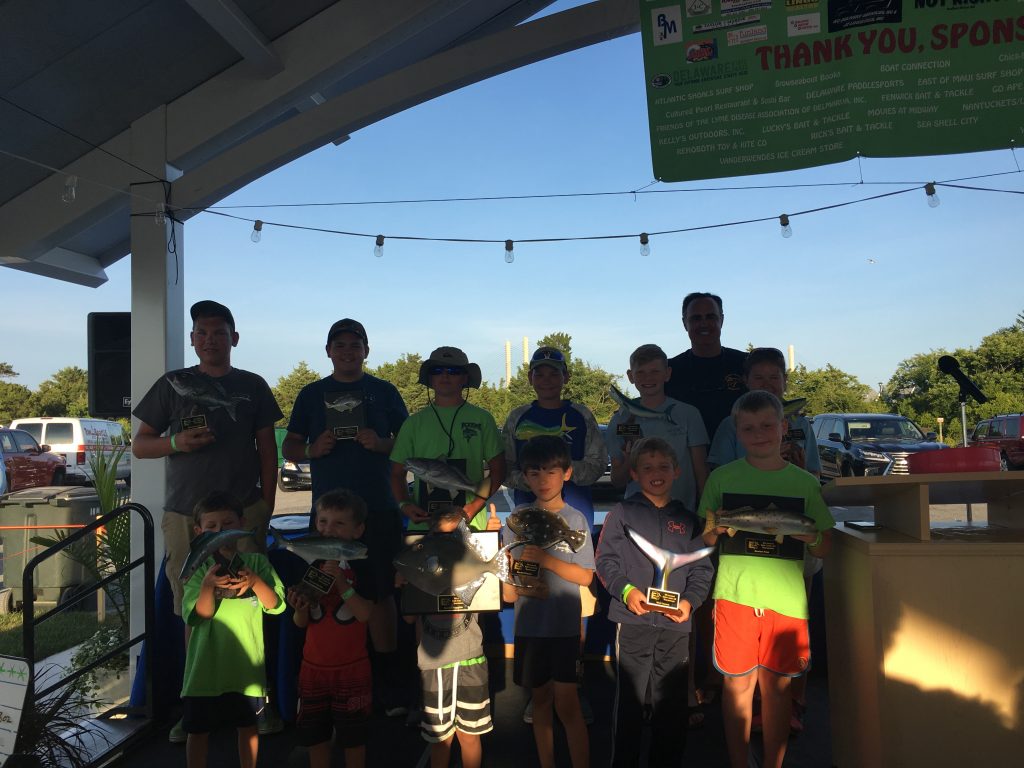 Wow, what an amazing weekend! Thank you to everyone who showed up to support this event and the Lyme Disease Association of Delmarva (LDAD). We had 107 young anglers enter, and 12 went home with trophies. This event raised almost $15,000 dollars for LDAD to further spread the education of the Delmarva community about tick-borne diseases, an increasingly important cause.
Special thanks to Senator Ernie Lopez for taking time from his busy schedule to come down and present the awards and to speak further about the Lyme disease epidemic.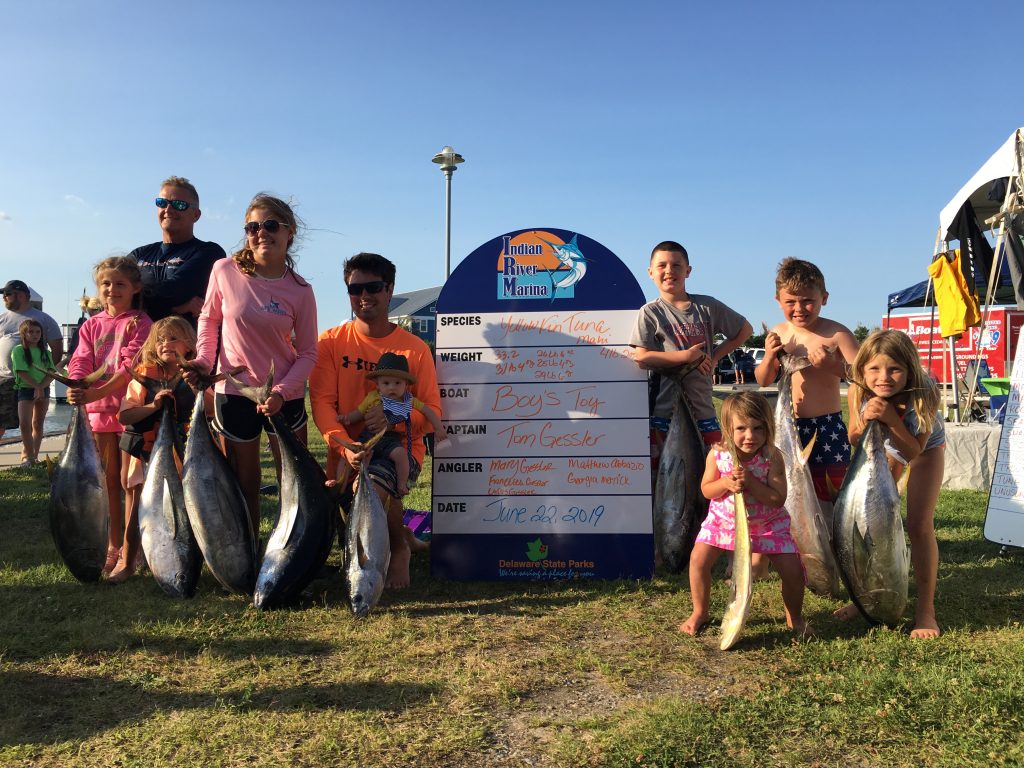 Our DIVISION WINNERS:
Bluefish – 1 lb 13 oz, Giovanni Baiocco
Croaker – 5 oz, Gavin German
Flounder – 4 lb 4 oz, Juliana Freeman
Mackerel – 1 lb 11.5 oz, Fisher Low
Mahi – 10 lb 8 oz, Levi Wingert
Sea Bass – 1 lb 5 oz, Briar Wingert
Shark – 470.2 lb, Thomas & Tanner Haugh
Spot – 5 oz, Matt Santoro
Triggerfish – 2 lb 12 oz, Nicky Niebauer
Trout – 1 lb 8 oz, Zane Winkler
Tuna – 39 lb 8 oz, Isabella Abbonizio
Unusual Catch – Look Down fish, Zachary Montague
All division winners were determined by weight except for the "Unusual Catch" division, which was left up to the Weighmaster to decide.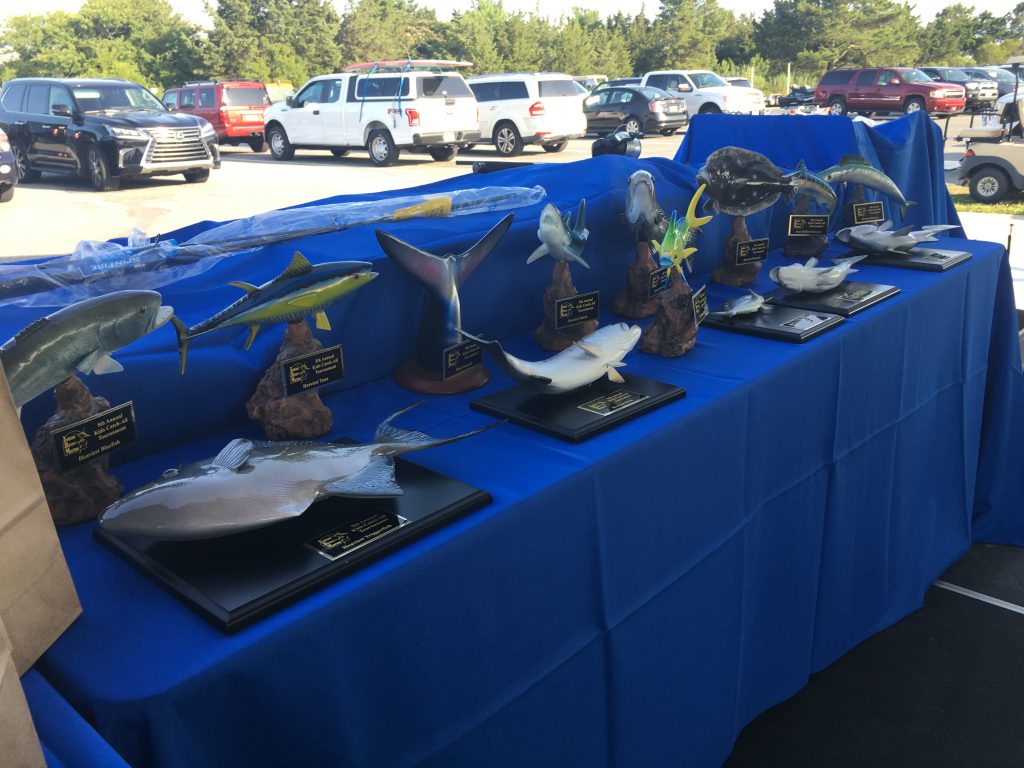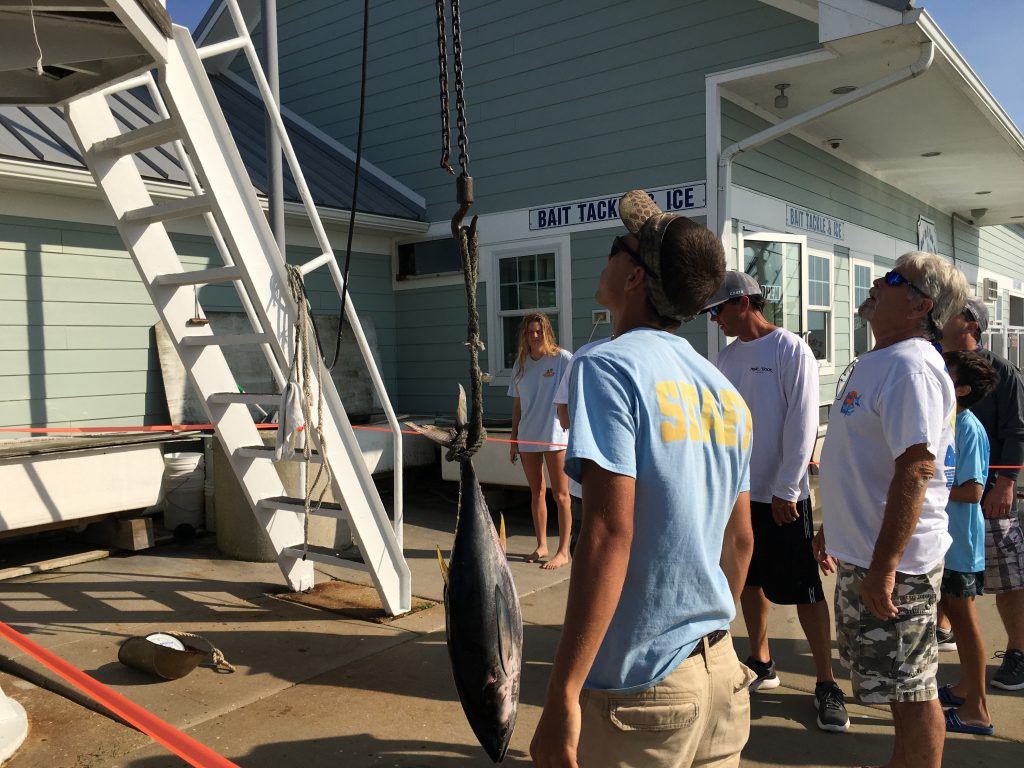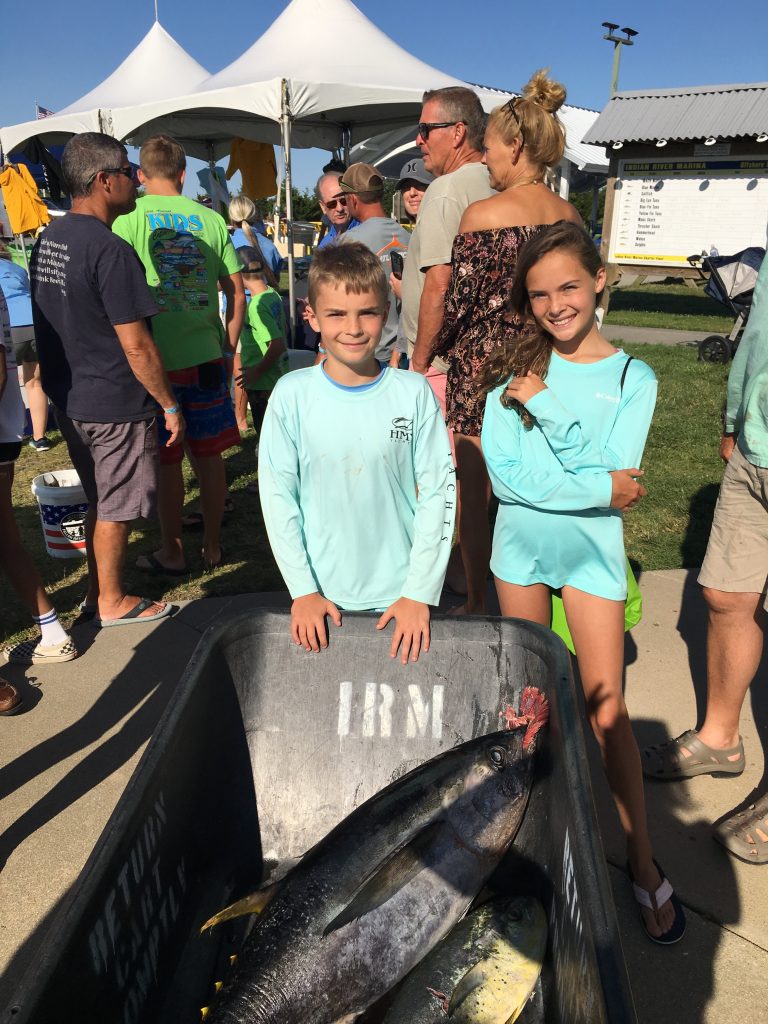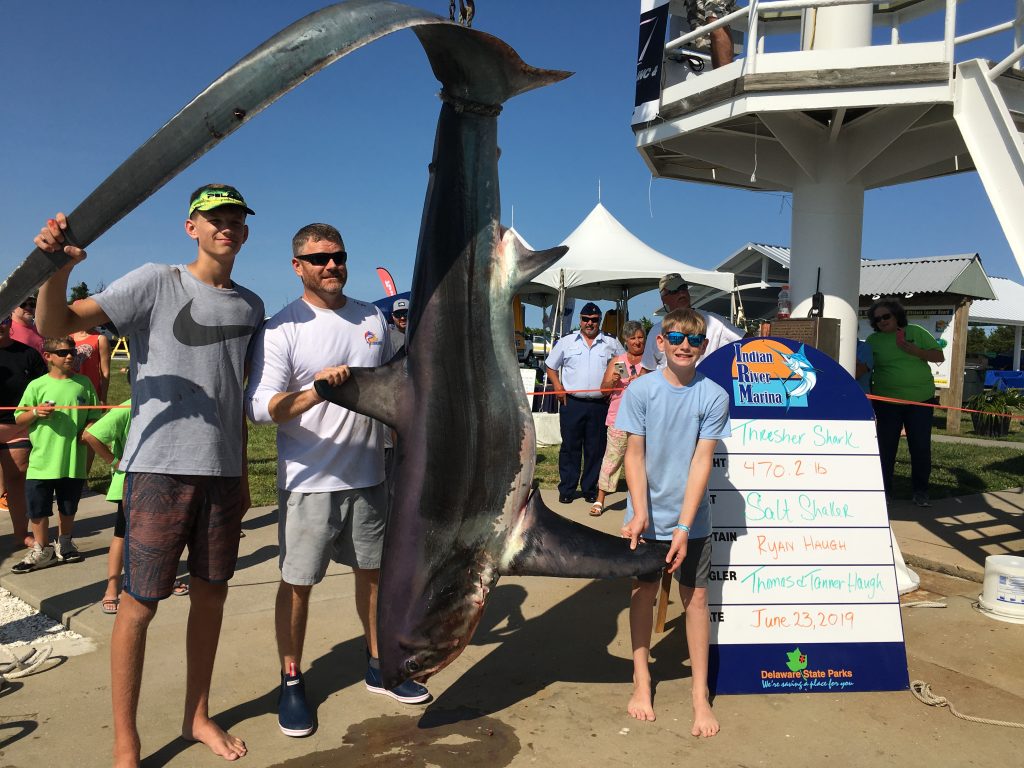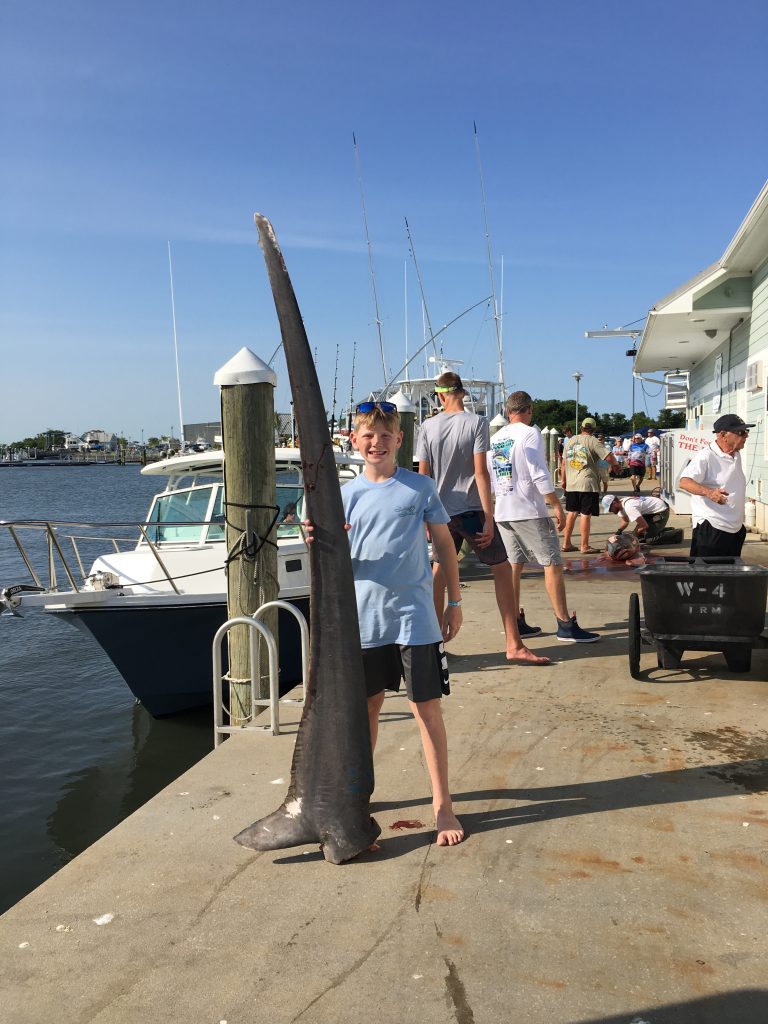 The rest of the pictures will be posted on the Kids Catch All website soon.
Of course, thank you to all of our sponsors, whose generous donations of money and raffle items made this tournament happen.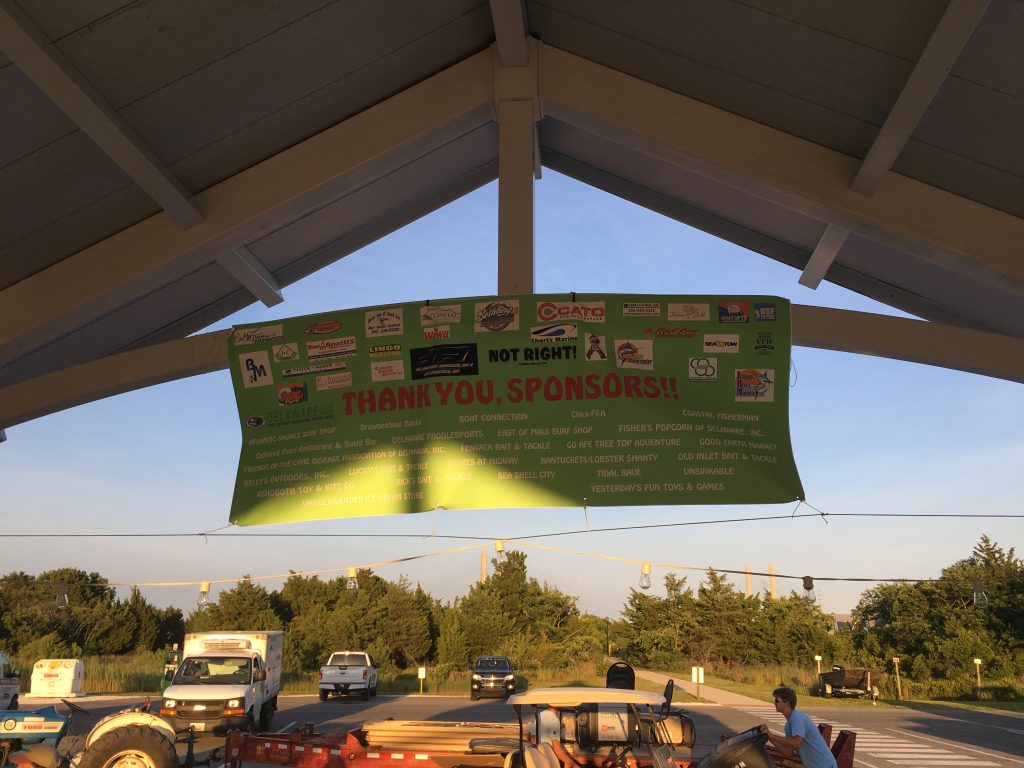 Thank you again to everyone who came out for the tournament, especially to the parents, uncles/aunts, grandparents, guardians of the kids who fished this event. We hope everyone enjoyed it as much as we did.
As always, wishing everyone tight lines and good times!